© 2013 SIDERNAVAL - SMS Siemag

All rights reserved
Reproduction only with the permission of
SIDERNAVAL-SMS Siemag AG
MEETING your EXPECTATIONS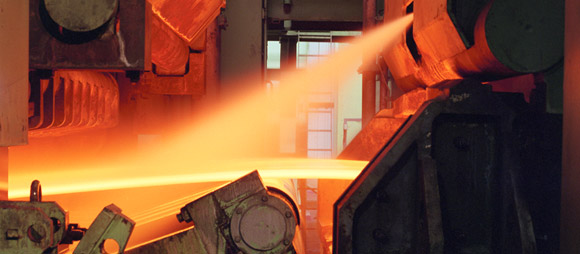 SIDERNAVAL, Equipos Siderúrgicos, S.A. es una compañía miembro del holding alemán SMS Group, uno de los principales suministradores mundiales de tecnología y equipos para la industria del acero.
Con más de 45 años de experiencia en el sector metalúrgico, realizamos las actividades de desarrollo de ingeniería, suministro de equipos, supervisión de los trabajos de montaje y de puesta en marcha, así como formación y servicios de post-venta. Todo ello, para proporcionar a nuestros clientes la solución técnica y económica óptima para los Sistemas de Depuración de Humos de Acerías basados en la Tecnología de Limpieza de Filtros de Mangas.
"Meeting your expectations" es el lema del grupo SMS, y el fin último de toda nuestra actividad.
Quizá le interese también la website de nuestro grupo : SMS Group
Comunicados de prensa

ArcelorMittal contracts SMS Group for revamp of its Gijón rail rolling mill

ArcelorMittal España, S.A. has contracted SMS group to revamp its rail rolling mill in Gijón. The modernization project will entail the conversion from conventional two-high rolling to the more econominal universal rolling method. The project is also intended to increase the selling lenght of the rails from 90 to 108 meters ...

more
Ferias / Eventos
May 2 to 6, 2016, 11th International Aluminum Extrusion Technology Seminar Exposition, Chicago, USA
May 15 to 18, 2016 9th China International Steel Congress Beijing, China
May 16 to 19, 2016, AISTech, Pittsburgh, USA
May 17 to 20, 2016 M+M Metal and Metallurgy Beijing, China
May 23 to 27 Metalloobrabotka, Moscow, Russia
May 24 to 25, Metalbulletin Iranian Steel Tube and Pipe Conference, Tehran, Iran.
May 25 to 27, 11th European Electro SteelMaking Conference & Expo, Venice, Italy.