© 2013 SIDERNAVAL - SMS Siemag

All rights reserved
Reproduction only with the permission of
SIDERNAVAL-SMS Siemag AG
MEETING your EXPECTATIONS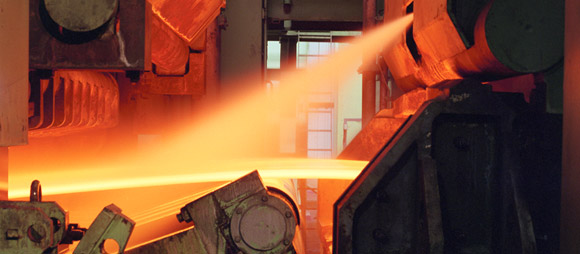 Sidernaval, Equipos Siderúrgicos S.A., es una compañía miembro del holding alemán SMS Group, uno de los principales suministradores mundiales de tecnología y equipos para la industria del acero.
Con más de 45 años de experiencia en el sector metalúrgico, realizamos las actividades de desarrollo de Ingeniería, Suministro de Equipos, Supervisión de trabajos de Puesta en Marcha y Montaje, así como formación y servicios integrales post-venta.
Todo ello para proporcionar a nuestros clientes la solución técnica óptima y adecuada para los sistemas de
Depuración de Humos de Acerías basados en la Tecnologia de Limpieza mediante Filtros de Mangas
.
Puede acceder a la web de nuestro grupo:
SMS group
.
Comunicados de prensa
Continuous Homogenizing Plant from Hertwich successfully commissioned at ETI ALÜMINYUM

In march 2016 Hertwich Engineering successfully commissioned a continuous homogenizing plant with a capacity of 118.000 tons per year at the Seydisehir plant of Eti Alüminyum A.S., Turkey.

With a major investment the Turkisth company Eti Alüminyum, a subsidiary of Cengiz Holding, is buidings...


more
Ferias / Eventos
May 30 - to 2 June - Hanoi, Vietman
June 05 to 06, 2016 Powerdermet Boston, United States
06-09 June 10th Inernational Rolling Conference and European Rolling Conference, Graz, Austria
June 06 to 09, 2016 Tube and Wire Russia, Moscow, Russia
06-09 June Aluminium Brazil, Sao Paulo, Brazil
July 11 to 13, Asia Automotive Lightweight Procurement Symposium, Sanghai, China