© 2013 SIDERNAVAL - SMS Siemag

All rights reserved
Reproduction only with the permission of
SIDERNAVAL-SMS Siemag AG
MEETING your EXPECTATIONS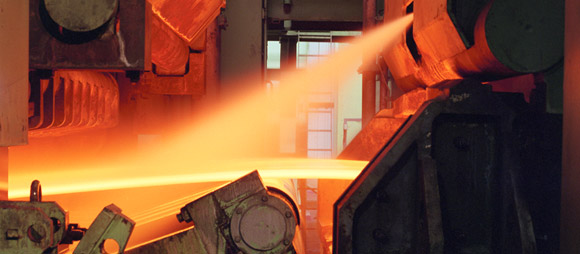 SIDERNAVAL, Equipos Siderúrgicos, S.A. es una compañía filial de la firma alemana SMS Siemag A.G., miembro del holding SMS Group, uno de los principales suministradores mundiales de tecnología y equipos para la industria del acero.

Con más de 45 años de experiencia en el sector metalúrgico, realizamos las actividades de desarrollo de ingeniería, suministro de equipos, supervisión de los trabajos de montaje y de puesta en marcha, así como formación y servicios de post-venta. Todo ello, para proporcionar a nuestros clientes la solución técnica y económica óptima para los Sistemas de Depuración de Humos de Acerías basados en la Tecnología de Limpieza de Filtros de Mangas.

"Meeting your expectations" es el lema del grupo SMS, y el fin último de toda nuestra actividad.

Quizá le interese también :
- website de nuestra compañía matriz, SMS-Siemag A.G.
- website del holding SMS group.
Comunicados de prensa

Tianjin Zhongwang orders energy-saving colour coating line for aluminum can stock

All plant components for the new colour coating line for Tianjin Zhongwang (Tianjin Zhongwang Aluminum Co., Ltd) will be supplied by SMS Siemag,Germany (www.sms-siemag.com) from a single source. An outstanding feature of the plant design is the compact coating process and the drying furnace are perfectly harmonized. for many products, the drying furnace uses only energy recovered from the process. This ensures low consumption of resorces and energy while achieving a high product quality.

more
Ferias / Eventos

From April 14 to 17, 2014 we will participate in OMD 2014 - International Science Technology Congress in Moskow, Russia.

more