© 2013 SIDERNAVAL - SMS Siemag

All rights reserved
Reproduction only with the permission of
SIDERNAVAL-SMS Siemag AG
MEETING your EXPECTATIONS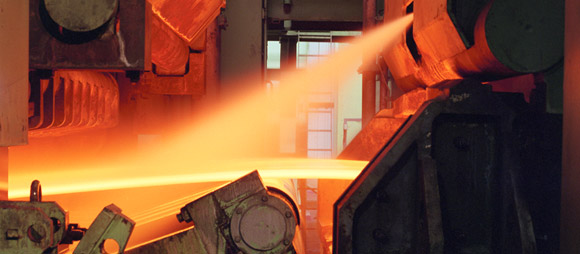 Sidernaval, Equipos Siderúrgicos S.A., es una compañía miembro del holding alemán SMS Group, uno de los principales suministradores mundiales de tecnología y equipos para la industria del acero.
Con más de 50 años de experiencia en el sector metalúrgico, realizamos las actividades de desarrollo de Ingeniería, Suministro de Equipos, Supervisión de trabajos de Puesta en Marcha y Montaje, así como formación y servicios integrales post-venta.
Todo ello para proporcionar a nuestros clientes la solución técnica óptima y adecuada para los sistemas de
Depuración de Humos de Acerías basados en la Tecnologia de Limpieza mediante Filtros de Mangas
.
Puede acceder a la web de nuestro grupo:
SMS group
.
Comunicados de prensa
IMPOL Group Slovenia has its forty-year-old aluminium cold rolling mill revamped to the latest state of the art by SMS Group

At its size in Slovenska Bistrica, Impol Group Slovenia has successfully rolled the first aluminium strip on the cold rolling mill modernized by SMS group. In the summer of 2016, Impol Group Slovenia had awarded SMS Group Technical services (UK) Ltd. the contract to revamp its over 40-year-old cold rolling mill.

With this upgrade Impol Group Slovenia has invested in the future viability of the cold rolling mill and has brought about significant improvements. The range ...



more
Ferias / Eventos
05-08 Feb. Asia Steel Conference 2018 Bhubanswar, India
26-27 March. Midstream Oil and Gas Congress, Kopenhagen, Denmark
16-20 April. Tube & Wire 2018, Dusseldorf, Germany
07-10 May Aistech 2018 - Philadephia, United States
07-10 May International Thermal Spray Conference and Exposition, Orlando, United States